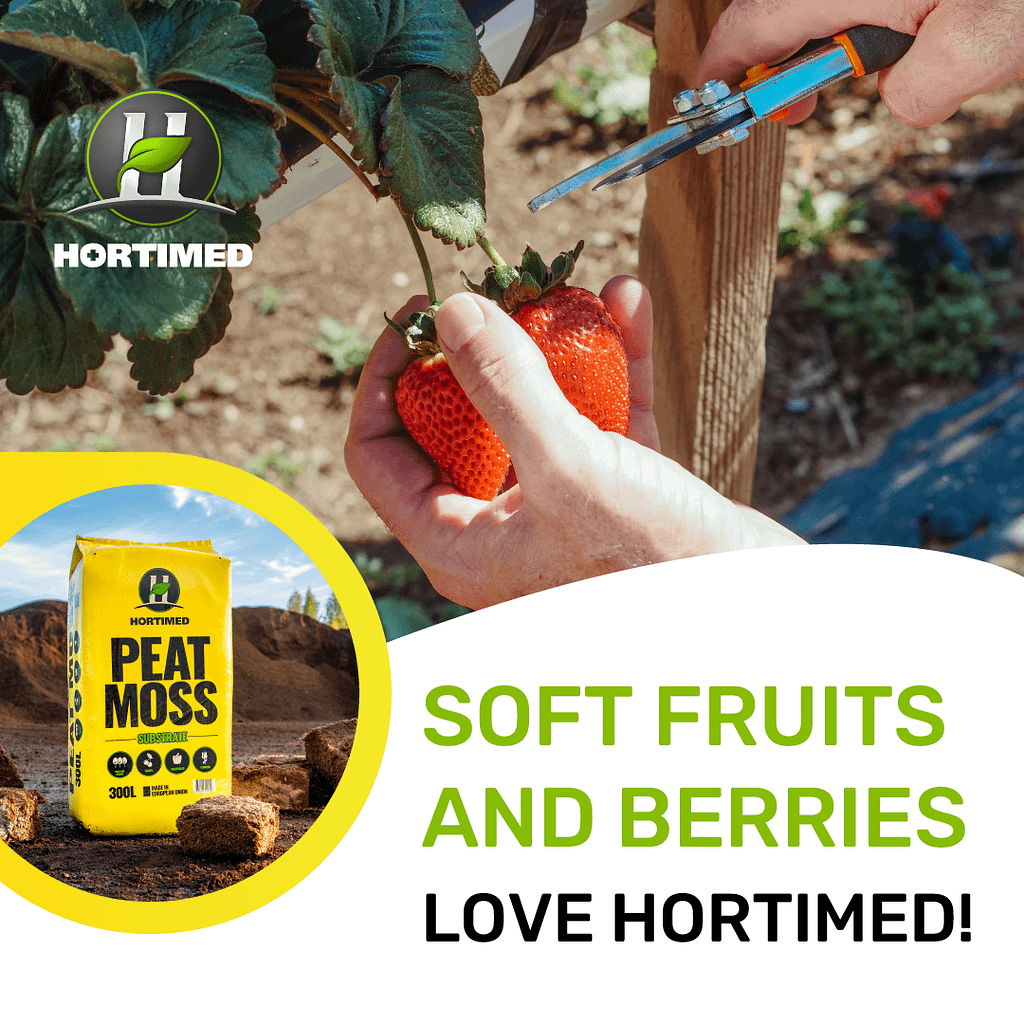 WITH SOFT FRUITS AND BERRIES – WHAT YOU PUT IN IS WHAT YOU GET OUT...

… and it is every grower's most sacred mantra.
And we have just the right ingredient to make it 100% – Hortimed Peat substrates, specialised for growing soft fruits and berries!
What is so special about our recipe?
First, it is developed in close collaboration with top scientists of the field.
Second, the result is a unique formula of adjusted pH levels, added fertilizers and other vital additives and nutrients, focusing on specific pre-requisites needed for a successful and efficient growing process of your plants!
Third, our substrates are versatile and will work in every growing situation – large pots, small pots, you name it!
Order your batch today or find out more by contacting us directly info@hortimedpeat.com!