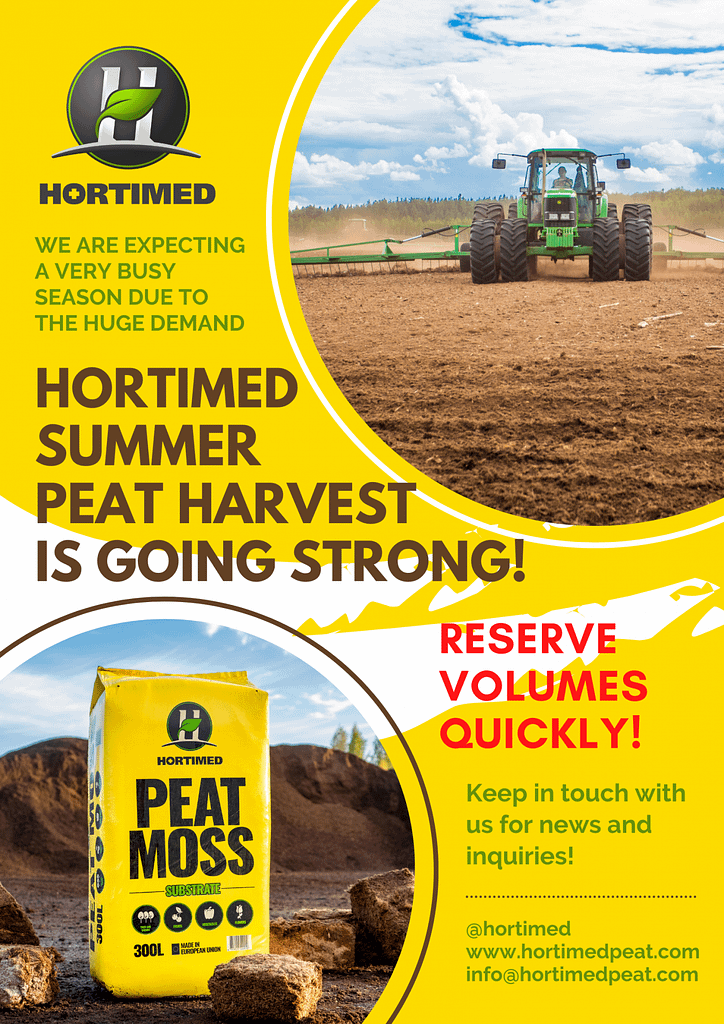 We are expecting a very busy summer and autumn season due to the increased demand by our existing and new clients!
We have started the new harvesting processes of our peat a bit later than usually due to the bad weather conditions in the spring. Together with an increased demand from our existing clients and business partners as well as new inquiries from our new clients, the production times have also been increasing!
These are the main reasons why our production times are slowly increasing. Therefore, we strongly recommend planning your future orders with Hortimed quicker and much earlier – SECURE YOUR ORDERS AND NEW INQUIRIES NOW!
We will try to reserve your production spots for the next months as well as book your logistics solutions for the best prices, because by reserving everything quickly, you secure your orders to be produced and shipped in time, without any delays!
Be sure to contact us through any of our social platforms or through our email: