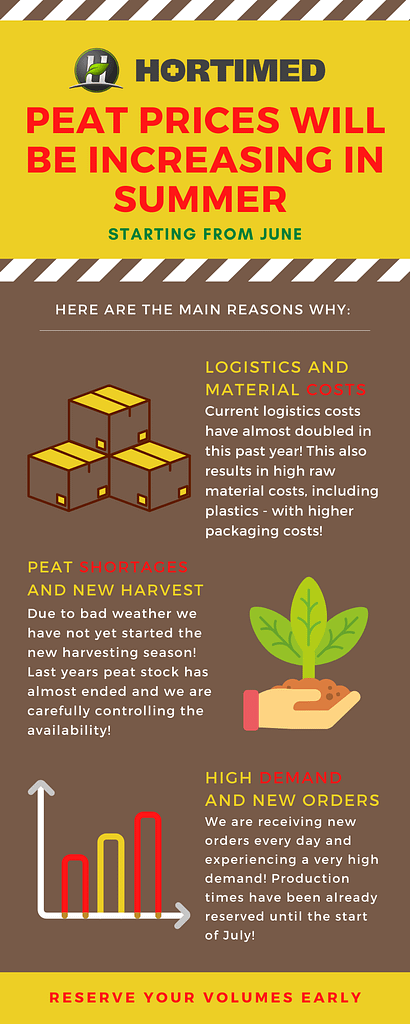 Peat prices will be increasing starting from June! Due to the tough situation in the market, current peat shortages, logistics problems and huge demand from new and existing clients is impacting our production capabilities! The prices will be increasing in June, and here are some of the reasons why we are increasing the prices:
Logistics and Material Costs
– Logistics prices have been increasing constantly and have almost doubled by last year
– Raw material prices (plastics and packaging) are at the highest level in history
Peat Shortage
– Last years peat harvest stock has already ended!
– Current bad weather conditions currently does not allow us to start the new harvesting season
Demand and new orders
– Huge interest from our old and new clients for peat products in the May, June and July months – increasing the demand for peat very highly!
– New orders for the next months have been received and we have a queue for the production line already!
RESERVE YOUR VOLUMES EARLY!
Be sure to contact us: info@hortimedpeat.com