WHERE ARE WE FROM?
According to Yale and Columbia universities' research, Latvia is the Second Greenest Country in the world. Rivers, forests, lakes and clean air - all of this gives us a priceless environment. We, however, have learned that this unique environment, beautiful location, and nutritionally rich habitat, can give us also biologically clean peat and sapropel, which is full of vitamins, amino and humic acids and have very large nutritional value.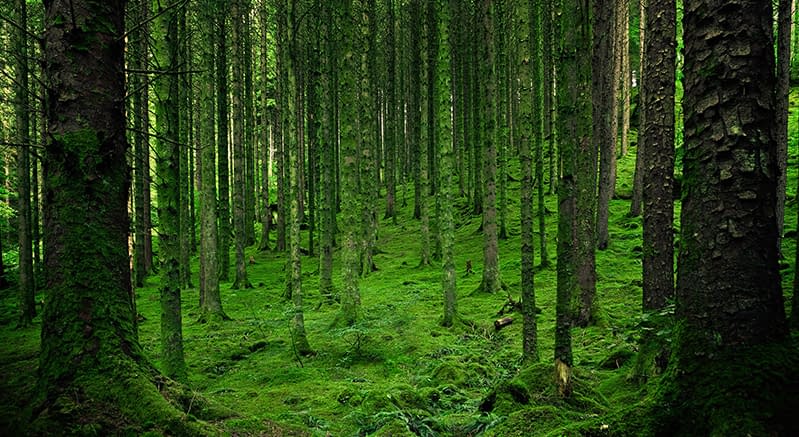 WHAT DO WE DO?
HORTIMED is a premier producer of high-quality innovative peat products for professionals around the world. We strive to develop new and original peat products, including natural peat moss, organic peat substrates, soil conditioners, and liquid growth enhancers. Enriching these products with our unique, organic lake mud additive gives outstanding results and boosts our product quality and environmental sustainability to another level.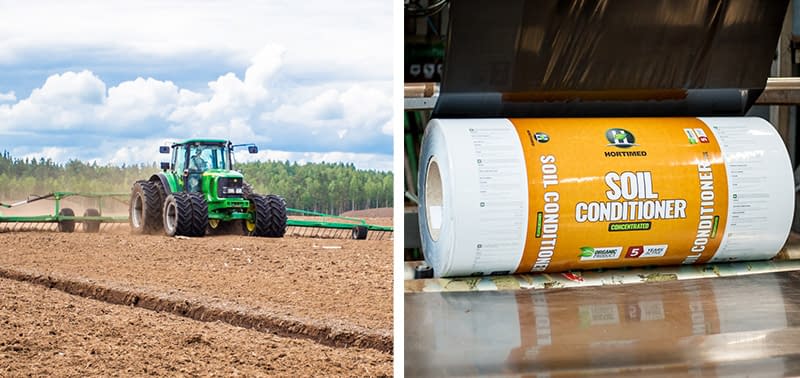 WHY US?
Peatlands and organic lakes have always been valuable archives of the past. The composition and archives preserved within the peat (including plant and insect remains) are continuously studied to reveal aspects of past changes in climate, environment, and vegetation. The researched content of natural peat is very significant and full of archaeological finds, giving clues to human activity over thousands of years. During many years of tests, we have proven the efficiency of our unique and natural ingredient – organic lake mud. This unique and organic HORTIMED additive contains necessary ingredients required for successful and sustainable growth stimulation and efficiency. Our HORTIMED additive is very exclusive, because of the location and rarity of the ingredients that we obtain from Natural Reservoirs and Protected nature areas in Latvia.
WHAT DO WE CARE FOR?
Responsible Peatland Management
We use our peatlands in a way that maintains their biodiversity, productivity, regeneration capacity and vitality, and that does not cause damage to other ecosystems. Our harvest practices, restoration, rehabilitation and, where needed, reclamation activities are carried out with the highest standards. Peatlands add multiple benefits to environments, as well as improve our quality of life. Our peatland areas form some of the most iconic Latvian wild and naturally cherished landscapes. Other unique Latvian places and values, such as woods, are popular places to visit and are used for other recreation practices, particularly mushroom picking, hill-walking, and deerstalking. Outdoor recreation is also very important to the rural economy, as each year many tourists come to Latvia, to feel our natural environment.
Environmentally sustainable and innovative horticulture
We initiate reclamation procedures as soon as possible and practical for us to do after harvesting stops in order to achieve successful results and products in the long run. We leave a buffer zone of original vegetation when bogs are cleared for harvesting. In order to facilitate plant re-growth, we leave a layer of peat beneath the harvest level when work ceases. We do all this to achieve sustainable and continuous growth for our products, and to accomplish constant quality and recognition for our product remaining values and attributes.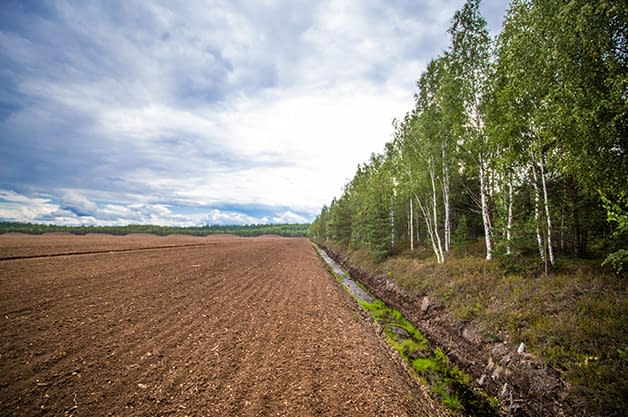 HORTIMED has received one of Latvia's most most prestigious business awards - Trademark of the Year 2018. We recieved Laureate diploma in the nomination "Trademark for the World". It is one of the most anticipated events for industries and the award is easily recognizable as a valuable and important trademark for any company. This means that our ideas, Hortimed products and brand are recognized in a National scale. We are honored to receive the award and represent Latvia on a global scale.
Here are some photos from the event:
HOW WE ARE DOING?
Production Flow Chart